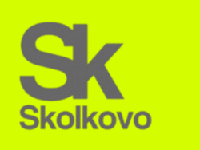 Cluster of Space Technologies and Telecommunications Fund «Skolkovo» will be accompanied by four innovative projects residents of Krasnoyarsk Regional Innovation and Technology Business Incubator (KRITBI) in the field of space technology, the agency «Interfax-Siberia» acting Minister of Investment and Innovation Olga Ruhullaeva edge.
«Interesting to show a project to produce very thin wire of aluminum alloys. With this wire can significantly reduce the net weight of the vehicle and increase its payload. Also the» Skolkovo «will support a project for the production of solar cells using new materials and technologies that will significantly reduce the their cost, «- said O.Ruhullaeva.
In this case, the development and introduction of a significant part of advanced space technologies will be implemented in the Krasnoyarsk region, said in an interview with the agency «Interfax-Siberia» Director of Development Cluster Space Technologies and Telecommunications Fund «Skolkovo» Dmitry Paison.
«Krasnoyarsk — in fact, one of the world centers sputnikostroeniya. Here is the JSC» Information Satellite Systems «- the leading Russian company in manufacturing of spacecraft (the proportion in 2011, the number of civilian space vehicles — 76.9% domestic and 8.7% of the world Markets — IF). Besides ASC is tightly integrated with business processes for the organization of space communications, navigation, geodesy. use such territorial advantage for the integration of innovation in the space industry would not be wise, «- said D.Payson.
Crowe «KRITBI» was created in May 2010. Is part of a regional system of support for innovative start-ups in the field of medicine, biotechnology, energy, IT-technology, engineering, nanotechnology and other high-tech industries. Controlled by the Ministry of Investment and Innovation of the Krasnoyarsk Territory.